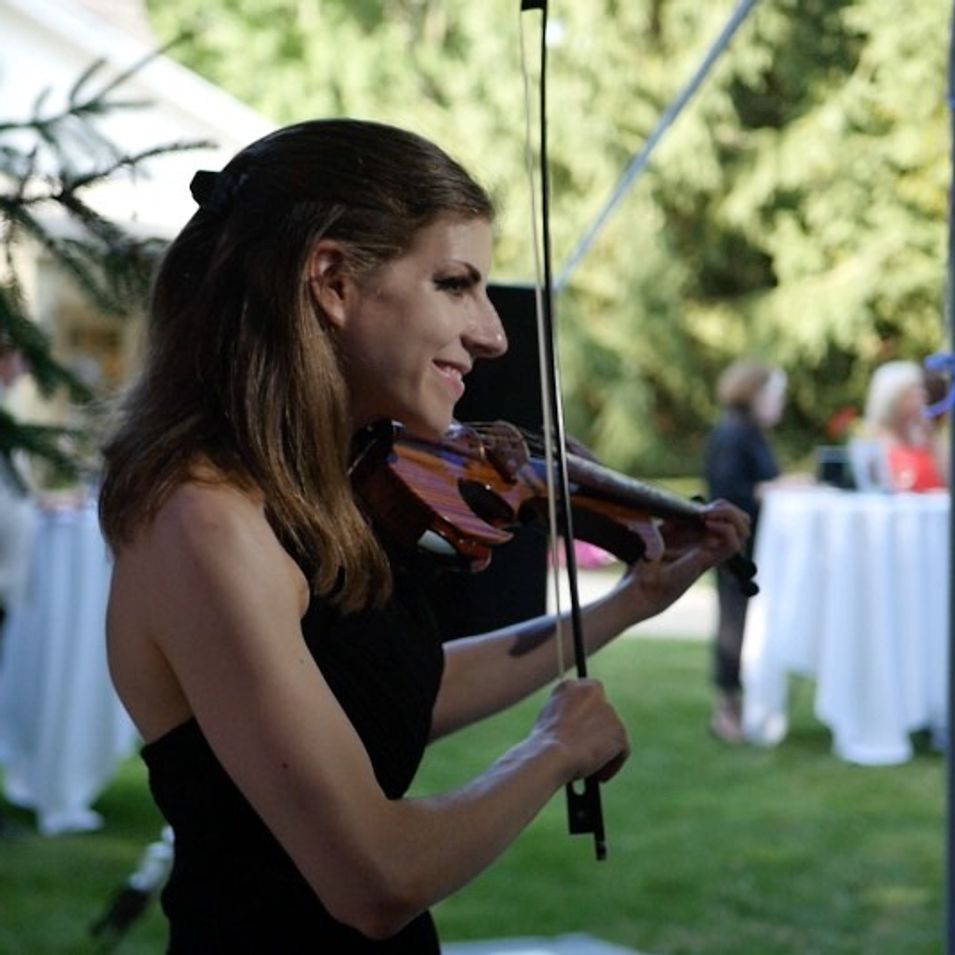 "... A Marvelous Accent!"
Loree Vick:
Krista was a marvelous accent to our wedding. We first engaged her to play classical music during our ceremony. My husband is a former musician and really appreciated her vast knowledge of the genre and her desire to customize the music to our taste. He selected several pieces and Krista played them masterfully. 
While we were in the planning stages of our wedding with Krista, we explored her website and discovered what an amazingly versatile musician she is! We were so impressed that we engaged her additionally to play during our cocktail hour. 
During that time, she broke out of the classical mode and played pop, country and many other genres. Really, there was so much to select from, we just asked her to delight the audience. And that she did… so much so that our guests applauded her throughout her cocktail hour performance. My favorite was "The Devil Went Down To Georgia". She really set an upbeat an energetic tone for the evening! 
The icing on the cake is that Krista is so delightful to work with. She was incredibly sweet in making the arrangements and graciously spent time with us on the phone so that our wedding music was exactly what we wanted. She is a professional in every way and we had no worries on our wedding day itself. She arrived in plenty of time and was completely prepared. She is a very pretty lady, has a great smile and a warm and engaging demeanor. I only wished I had more time to spend with her! 
I am confident Krista could command an entire concert herself and I wouldn't be surprised to learn she lands a big contract in the music world. If so, I will be the first in line to purchase tickets to see her! I'm glad we discovered her while she is still performing at weddings and other special events. If there is one in your future, you will be thrilled when you book Krista!
I've seen Krista perform at two events - a corporate social as well as a wedding. I was blown away with how great her mastery of the violin worked in both events! 
I can't recommend her enough and I will be looking to use her services this summer for my birthday. You're done looking for your talent to take your event to the next level - HIRE KRISTA!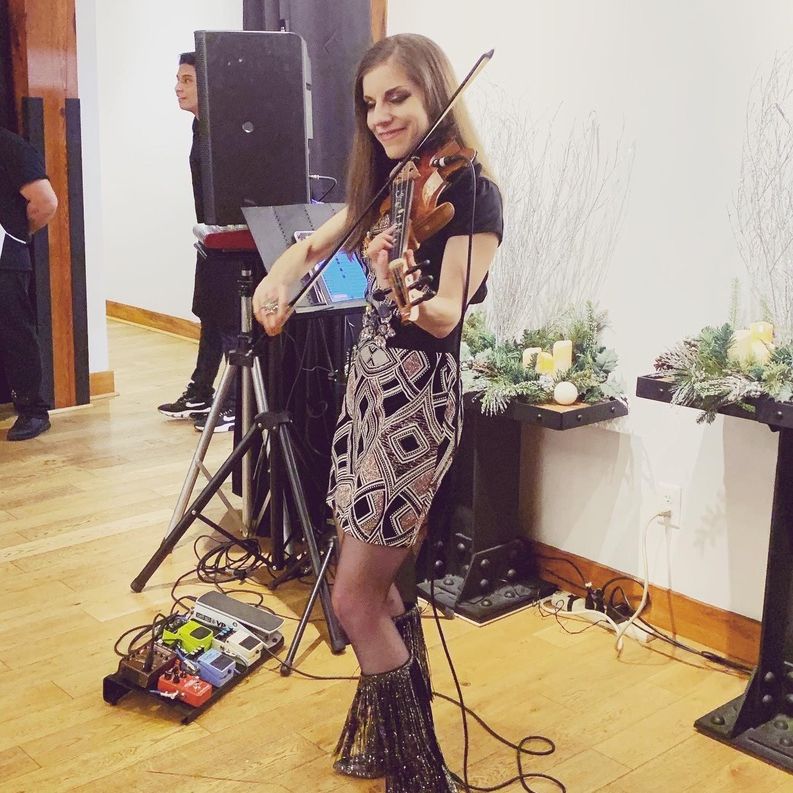 "...We were left speechless!"
- Scotty Long
You are such a beautiful soul who's incredibly talented in your craft! My wife and I had the opportunity to work alongside with you and your father at a gorgeous NYE Wedding. We were left speechless at the level of professionalism and artistry you presented in playing the Violin. We enjoyed seeing you interact with the guest as you were playing. It was most definitely an experience that left us wanting to see more. We will never forget this moment and meeting you. We really hope to work with you again in the future! Have a blessed 2023.

Love,
Scotty Long
DJ Songz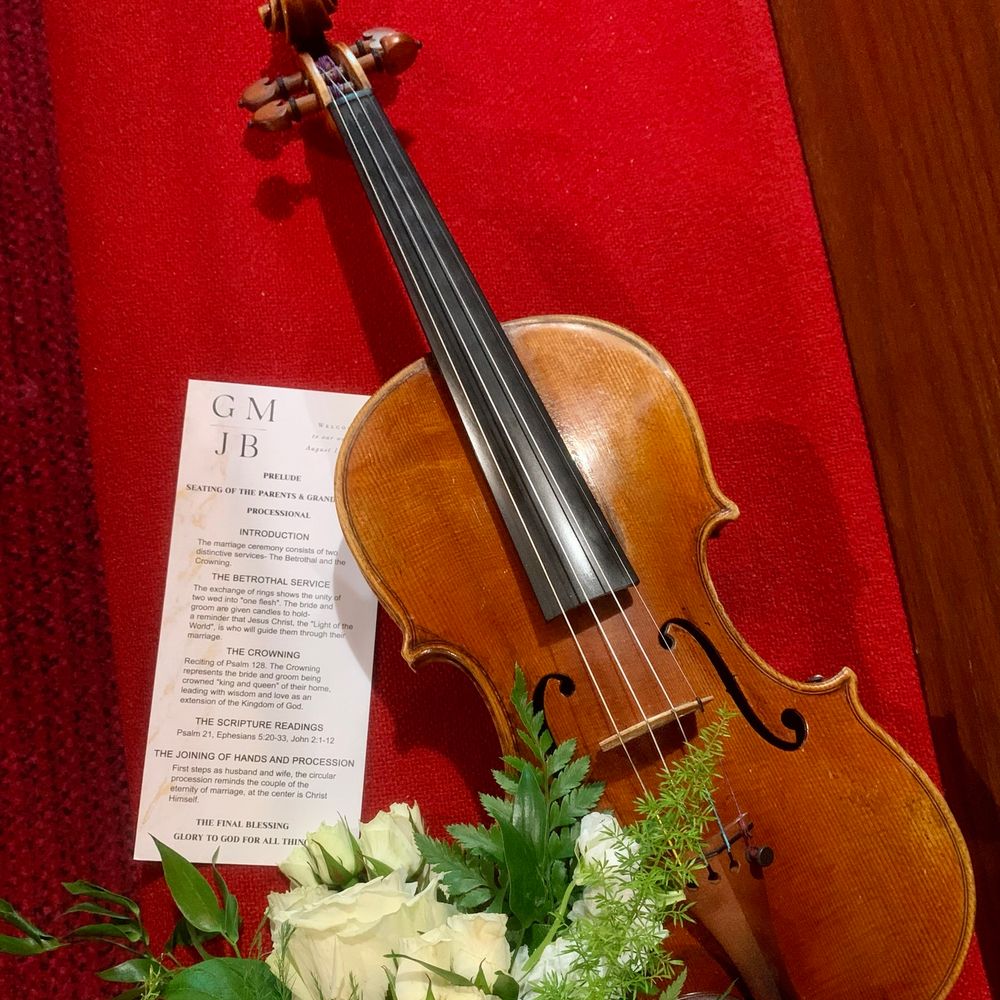 "...Always A Joy to be around!"
- Becky Doland
Krista is so talented, and always a joy to be around! I've hired her on multiple occasions, and she is always friendly and professional. She has a wide ranging repertoire for any occasion.
Satisfied clients include...